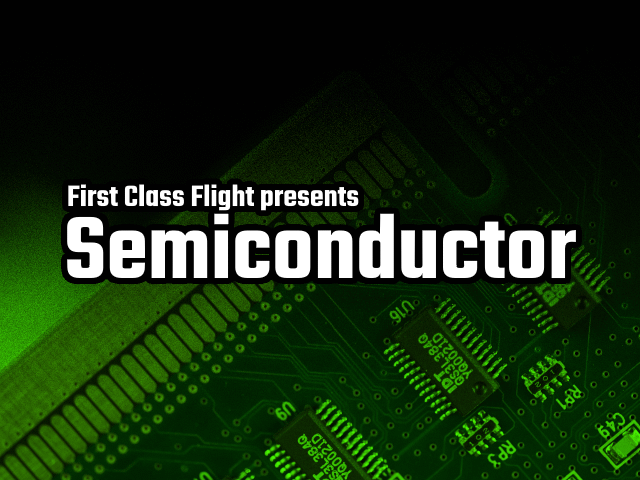 HARD SWING BASS
Semiconductor
music
First Class Flight
BGA
OrangeRight
pattern
OrangeRight
Other
-
BPM
107
Regist
2022-02-28 15:04:30
Size
9906kb
Update
2022-03-01 15:51:44
Appeal
easy
Normal
Hyper
Another
★other★
5 key
-
-
-
-
-
7 key
-
4
8
10
-
10 key
-
-
-
-
-
14 key
-
-
-
-
-
9 key
-
-
-
-
-
median : 84.0 / average : 81.45 / total : 1792 / impre : 22 / hits count : 372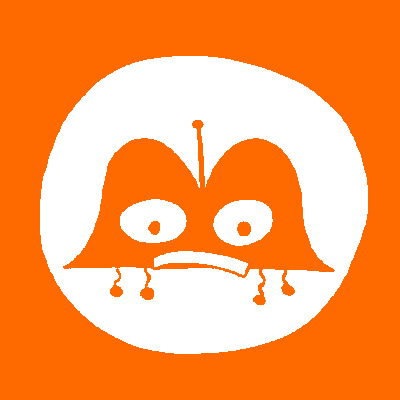 Comment
Dug through my various musical experiments, and found this song, which I made in 2020. To be honest, that's kind of the story with my last PABAT entry, too. I couldn't even decide on a name for the song until the very last minute. I almost considered calling this "Serious Semiconductor" just to make it more unique, but I decided against it.

I wanted to submit something better, but this will have to do.
Additional information and link

ボトムがしっかりとしたベースに跳ねたフレーズがおしゃれに絡んでくるのが良かったです。

しかし譜面が良くない印象も・・・・・・(Hyper譜面がレベル10くらいはありそうな密度があったりとか)


Played pattern: 7A
Music: 5.0/7.0
Pattern: 4.0/7.0
Keysound Objects: 4.5/7.0
Others: 1.0 ((1.0) base file)
Total points: 14.5
Final PTS: 6.7 (B-)
Comments: 곡의 음색과 리듬이 독특하나, 패턴에서 이를 잘 살리지 못하는 것 같다. 짧은 LN을 잘 활용했다면 아주 재밌었을 것 같다. 맨 처음의 LN접시+노트도 조금은 당황스럽다.
제작 수고하셨습니다. (Thank you for your hard work.)

음악은 힙한 느낌이 있어 좋았고, 패턴도 치는 맛이 있었는데 뭔가 이상함을 느껴 배치를 면밀히 살펴보니 음계랑 거꾸로 가는 부분이 좀 많은 것 같습니다. 그래도 동봉 패턴 만큼은 음계를 지켜야 한다고 생각하기에 점수를 조금 낮출 수밖에 없겠네요... 제작 수고하셨습니다.

Cool sound. The pattern is good too.
[Normal/Hyper] Really funky song and good charting.
song is fun and well-written, bms would feel better to play if the keysounds were louder

for some reason, the choice of texture for the lead synth at 0:47 might not fit this song? (imo)

[sp another] - quite difficult for a base level "10" but this is definitely not a bad thing. the charting technique used throughout the song really fits for whats being presented musically. great job keeping an on time swing while adding all the different variations in places. there are some consistency things throughout the chart though that I feel could use some work (bass sounds being present on scratch, then disappearing for a bit). all in all the flow state was optimal and it was fun to play.

musically I feel this song could benefit from a remaster as things just felt "flat". very funky vibes on this and I really enjoyed playing this! thank you for your submission!

Music: 21/30
BG: 10/15
Chart (7KEYS HYPER): 13/20
Overall: 79/100

Thank you for your hard work.

It was a good song. Thank you for your hard work in the production.(Translated by papago)

굉장히 시끌벅적한 느낌이 특징적인 음악임에도 불구하고, 인게임 음량이 전체적으로 너무 작다고 느낍니다

채보도 HYPER 패턴의 경우, 후살이 너무 지나치게 어려운 감은 있으나 회복 구간이 많은 탓에 그나마 노멀 게이지에서는 문제가 없지만 당황스러운 느낌이 있었습니다,,, (채보 자체의 연주감은 굉장히 좋았습니다)

아무튼 좋은 작품 감사드립니다!

Good swing bass music but I think you can make better the chart and mixing. Thanks for making good BMS!

凄く渋い曲だと思いました!

こういうタイプのやつは普段あんまり聴かないんですけど、やっぱ定期的に摂取するとたまらなく入ってきますねぇ・・・
メロディラインが割と一定+楽器の種類がちょっと少なめかなぁというのが少しだけ気になった以外はほぼ文句無しです!
(とはいえスウィングベースってこんなもんだよなーとか思うので完全に個人の好みの問題でごめんなさい・・・)

ということで今回はこれでお願いします!

idk how you end up regularly participating pabat (and no other events except maybe be-music west), but i really appreciate it and your fonky tunes. The groove was on point and i was shouting offbeat heys. Maybe this could get some benifit from a little bit of rap or scratches?

ANOTHERをプレイしました。
渋くてかっこよくて良いと思います。
譜面もハネがとても気持ちよく叩けて良いと思います。
制作お疲れ様でした!

半導体ですか。先端技術で必ず必要な物質ですね。

悪くないエレクトロニカ曲です。



[A] (Result https://i.imgur.com/tnISTRT.jpeg)

I thought of Danny Baranowsky's works somehow. The "soundtrack for successful 2010s western indie game" (?) aesthetic is on full display here..! A clap with a stronger treble would enhance the overall mix's balance, I thought.

The chart was what I expected after noticing "swing" in the genre. I had fun with it but a minor nitpick I want to make is that putting the bent bass notes on the scratch lane seemed to be a recurrent motif for all of the chart excepted for measure 26 to 28. It sticks out a bit since that specific bass patch is prominent in the mix throughout the whole song, so I would have preferred if those notes were on the scratch lane as well for consistency sake.

The very first measure is the hardest part of the chart to me but I must admit my one-handing skills are very underdeveloped.