music
PizeroFox
BGA
( included )
pattern
-
Other
Khayos (Illust./Ani.)
BPM
138
Regist
2022-03-01 07:07:59
Size
52324kb
Update
2022-03-06 20:56:11
Appeal
easy
Normal
Hyper
Another
★other★
5 key
-
3
6
-
-
7 key
1
3
5
7
10
10 key
-
-
-
-
-
14 key
-
-
-
-
-
9 key
6
16
31
-
-
median : 77.0 / average : 70.52 / total : 1340 / impre : 19 / hits count : 793
Comment
Update, March 06th: (chart patch, new charts, BGA 480p.wmv)
While creating 5key charts, I noticed one part in the middle of the song deviated from original version of song. To remove this mistake all 7Key .bms files have been revised/changed. Only 7Key Another's chart has been affected due to this change (-2 notes).
All charts now gained Subtitle "[7K (...)]" to indicate the fixed version.
In Addition, at the request of the animation artist, I have reworked the BGA to feature more of the animation, cleaned up some spots and re-rendered it at 480x480.
New Charts, as of today:
7Key Insane (10)
5Key Normal (3), Hyper (6)
9key, 5Buttons (6), 9B Normal (16), 9B Hyper (30)
Original Description, February 28th:
A calm relaxing, yet energetic song.
Will you be brave enough to face the cold and walk through the cold world, covered in layers of snow and ice?
Music, Photos and BGA by
http://twitter.com/Teufelstruhe264
Illustration/Animation by
http://twitter.com/Khayos_Rave
Additional information and link

アンビエントと言うよりはドラムの刻みが穏やか目の初期のIDM(μ-ziqとか)っぽいと思いました。特にパッドの音が好きですね。


聴きやすい曲調で映像なども、少し昔の雰囲気を感じました!
The music is easy to listen to, and the images have a slightly old-fashioned atmosphere!

Played pattern: 7A
Music: 1.5/7.0
Pattern: 2.5/7.0
Keysound Objects: 3.5/7.0
Others: 0.0
Total points: 7.5
Final PTS: 3.2 (C)
Comments: 스트링 패드의 분위기는 괜찮으나, 멜로디가 곡의 제목이나 다른 악기와의 위화감이 아주 크다. 패턴은 중반에 음압이 낮은 베이스 음을 사용했는데, 플레이하면서 잘 들리지 않아 어색했다.
제작 수고하셨습니다. (Thank you for your hard work.)

Basic piano song. Thank you for your hard work.

[sp another] the musical composition could definitely benefit from growth and the utilization of different chord structures and drum progressions! all in all this song presents a very classic BMS feel of where things began. the chart was simplistic and was also fun to play (now I know there is an insane variant I will ensure to play this as well). thank you for your submission!

Music: 14/30
BG: 12/15
Chart (7KEYS ANOTHER): 14/20
Overall: 75/100

Thank you for your hard work.

I felt that the piano and other instruments were out of place.But it was worth listening to. Thank you for your hard work in the production.(Translated by papago)
I like nostalgic mood of the music and the FURRY (!!important!!) character in BGA, but the music is too simple. Change in mixing, VST, drum pattern, composition of the music and etc. could make the song better. I think 7 Key Another is higher than level 7 (level 8?).Thanks for making good BMS!

曲の雰囲気は悪くないですね~ 結構好みな感じです!

しかしアンビエントとして考えるとちょっと雰囲気明るくない?w という感じで、これならむしろ別のジャンルに置き換えても違和感は無いかも・・・
あとはやっぱりかなりシンプルな構成なので、それならそれでもっと曲の展開も欲しいかなーとか。一本調子だとやっぱり少し飽きとかも出てきてしまうので、そこも注意してみてください!

ということで今回はこれでお願いします!

The vibe and theme here just works, that's what's amazing about this entry. Still the song could use some strong common chord progressions and bit more variety on drum patterns.


Anotherをプレイしました。
ノスタルジックな感じのAmbientで良いと思いました。
譜面も無難に曲と合っていて良かったと思います。
制作お疲れ様でした!

ピアノアンビエントですか…弐寺の5.1.1.やBMS黎明期のblue cheer等が有名ですね。
この曲はそんな曲よりも違います。
BGAは良いですが、曲はもっと質力が必要と思います。

멜로디의 전개는 그다지 나쁘지 않았습니다만, 음색 간의 Mixing에서 그다지 좋다는 느낌을 받을 수 없었습니다. Mixing은 결국 각 음색간의, 그리고 전개상황에 따라 적절하게 Volume을 조절하는 것인데, 이 작품의 경우에는 어색한 느낌을 지울 수 없었습니다. 개인적으로는 String을 줄이고, Piano를 조금 더 강화하는 방향으로, 그리고 약간 더 Effect를 넣어 Wet한 방향으로 가는 편이 나았을 것으로 판단합니다.
BGA는 제 기준에서는 범용 BGA로 사용한 것으로 판단되어 점수에서 제외하였습니다.
(패널티 없습니다.)
제작 수고하셧습니다.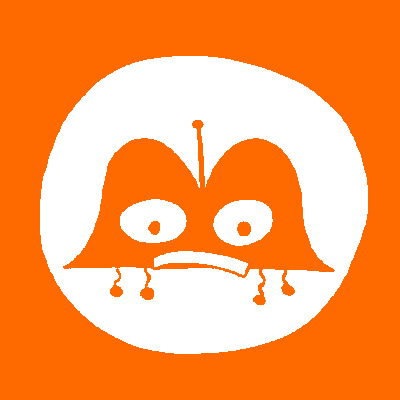 I can't help but get a sort of nostalgic feeling from this song, and that's not a bad thing. The rhythms with the piano do keep the song interesting.