music
Alex Turell
BGA
-
pattern
Alex Turell
Other
-
BPM
85
Regist
2021-02-27 05:20:02
Size
162337kb
Update
2021-03-21 20:46:19
Appeal
easy
Normal
Hyper
Another
★other★
5 key
-
-
-
-
-
7 key
2
-
6
9
-
10 key
-
-
-
-
-
14 key
-
-
-
-
-
9 key
-
-
-
-
-
median : 60.0 / average : 54.15 / total : 1083 / impre : 20 / hits count : 1232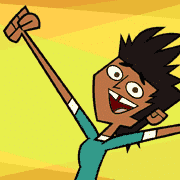 Comment
"Let her sleep, for when she wakes, she will move mountains."
Hello, everyone!
I'm Alex Turell, a composer and illustrator from Spain! And this is my entry Sleep Deprivation! ;D
This is my first experimentation with the Lo-Fi genre, and this track is the result of said experimentation.
This track is inspired by an artwork of mine i made a while ago, which you can see here:
http://www.newgrounds.com/art/view/cocoloco3412/sleep-deprivation
PS: When i was working on the beginner chart, IBMSC (the program i regularly use to make BMS) wouldn't stop freezing up on me whenever i attempted to save the file or load a new sound. So i had no choice but to finish it on µBMSC.
Anyways, i hope you enjoy this relaxing journey! ;D
------------------------------------------------------------------------
「彼女を眠らせてあげてください。彼女が目覚めたとき、彼女は山を動かすでしょう。」
皆さん、こんにちは!
私はスペイン出身の作曲家でイラストレーターのAlex Turellです! 今回のエントリー曲は「Sleep Deprivation」です! ;D
この曲は私が初めてLo-Fiというジャンルで実験したもので、その結果がこの曲です。
この曲は少し前に作ったアートワークからインスピレーションを受けています。
http://www.newgrounds.com/art/view/cocoloco3412/sleep-deprivation
PS: BEGINNERチャートを作っていたとき、IBMSC(BMSを作るのにいつも使っているプログラム)は、ファイルを保存したり新しいサウンドをロードしようとすると、いつでもフリーズしてしまいました。そのため、私はμBMSCで仕上げるしかありませんでした。
とにかく、このリラックスした旅を楽しんでください! ;D
Additional information and link
My Twitter
↘
http://twitter.com/cocoloco3412



제작 고생하셨습니다.

이 징글징글하게 취할 것 같은 느낌은 분명히 심장에 팍 꽂힙니다. 하지만 빛과 그림자는 같이 있을 때 더 의미를 갖는 법. 취기를 약간 덜어내고 각성된 부분이 없다보니 계속되는 몽롱함의 커다란 파도는 듣는이를 피로하고 무감각하게 만들기 쉽습니다.

한 마디로, I CANNOT RELAX AT ALL!!!
그래도 어쩐지 잘 때 듣고 싶어집니다.

노트의 경우, 컨셉은 좋지만 멜로디를 역행하는 부분(인지도 듣다보니 애매모호하긴 합니다만)이 많이 보였습니다.

키음 볼륨의 밸런스라든가 멜로디 쪽은 여전히 보완이 필요해 보입니다. 롱노트의 활용이 많은 것은 독특하지만, 롱노트가 별로 없는 동봉 패턴도 있으면 좋겠습니다.

개인적인 의견이지만, newgrounds에 올라온 월페이퍼 쪽이 현재 BGI보다 퀄리티가 높은 것 같으므로, 저 월페이퍼를 BGI로 썼으면 어땠을까 하는 생각도 듭니다.

Music : (100/300)
Pattern : 200
BGA : (100/150)

[another]
The music has a nice atmosphere to it, though the melody feels a little strange to me.
The chart overall is nice to play, albeit a little basic. I think the use of long notes is good.

from spain!?
I couldn't even notice...

Song ( 2 / 9 ) - 코드만 유지되고, 멜로디가 코드를 상당히 많이 벗어나는 것 같음.
Pattern ( 4 / 10 ) - (SPH) 단순반복되는 패턴이나, 곡의 흐름을 패턴이 따라가지 못함.
BGA ( 3 / 10 ) - 곡을 어두운 분위기로 잡은 것에 비해, BGA가 유난히 밝은 게 잘 어울리지 않는 듯.

제작 수고하셨습니다!


Medal: warn
Played pattern: 7A
Music: 1.0/7.0
Pattern: 1.0/7.0
Keysound Objects: 1.0/7.0
Others: 0.0
Total points: 3.0
Final PTS: 12 (D)
Comments: 베이스와 드럼비트에서 Lo-fi의 요소가 느껴지긴 하지만, 멜로디가 늘어지고 불협화음이 많아 곡의 이미지가 잘 전달되지 않습니다. 전체적으로 음계를 무시한 배치가 많기에 패턴 또한 좋지 않았습니다. 저음은 왼쪽에 고음을 오른쪽에 배치하는 연습부터 필요하다고 생각합니다.
제작 수고하셨습니다! (Thank you for your hard work.)


(sorry, forgot to give the score)

Music: 15/30
Movie: 12/20
Pattern (7KEYS HYPER + 7KEYS ANOTHER): 9/20
Overall: 66/100

I have no experience of music and melodies, so I do not know whether it is really Lo-Fi or not (because even I don't know about Drum n' Bass...). But beside "Dragon Etude" which is my most favorite song of you so far, this song is also good as well!

Thank you for your work.

음악 쪽에서는 많이 개선된 점이 보였습니다. 기술적으로는 크게 문제삼을 곳은 없어 보입니다.
한편, 패턴은 개선이 필요해 보였습니다. Hyper(6)의 경우 음의 높낮이에 맞지 않는 일부 노트가 어색한 점이 있었고, Another(9)는 LN + Note 조합의 사용으로 처음 플레이할 경우에는 당혹스러울 수 있습니다. 이를 고려하면 난이도 10 정도로 보입니다. 또한 LN + Note 조합을 잘못 사용할 경우 (3,5 사이에 4 연타 등) 유저들에게는 어려운 Chart로 인식할 수 있는 점에서 개선이 필요할 것으로 보입니다.
제작 수고하셨습니다.

ANOTHERをプレイしました。ゆったりした機械的音楽でとても良かったです。譜面ですが明らかに詐称だと思います… 制作お疲れ様でした!

雰囲気作りは悪くないですよこれ!

っていうかAlexさんLN好きなのかな?w と思うくらい毎度のようにLNを入れてくるのがかなり印象に残りますね・・・w
それならそれでまぁいいんですが、こういう感じで来るならやはり音の不協和音な感じをもう少し消してほしいかも。
こういう系統の曲はたくさんあると思いますので、そういうのから参考になる部分を見つけて真似してみてもいいんじゃないかなーと!

音が良い感じでした。悪夢的な曲だったらいい感じだと思うんだけど曲コメント見るにそういう意図は無さそうなのでそうなるともっとメロディックで綺麗な感じにした方が良いかな、と思います。

The song was a good mood for the title, but it was boring. I thought the pattern was difficult compared to the difficulty marked by the Beginner 2 level pattern and Hyper 6 level pattern. Thank you for the production.
(Translated by papago)


I'd call this an interesting interpretation of lo-fi. I'd love to have more dream-y mood on this tune but no complaints at all. The chart is also getting better, yet you could consider pitch relevance more. And generally, LNs are harder than you think.

My Medal :

Always Lo-Quality Chart
Needs Improvement

동봉 패턴을 작성할때 다른 패턴을 참고하여 낮은 음을 왼쪽에, 높은 음을 오른쪽에 배치하는 등 기본적인 건 지켜주세요.

[A]
雰囲気作りは今までの作品の中でもかなりう上手くいってるように思えました!
ただいつも指摘している通り、メロディの不安定さや譜面の説得力不足が目立ってます
メロディは好きな曲を耳コピする、譜面の方は他のBMSをプレイして好きな譜面を見つけてそれを真似するだけでも変わると思います