music
Deadline Hater
BGA
-
pattern
Deadline Hater
Other
-
BPM
196
Regist
2020-02-23 04:13:24
Size
128604kb
Update
2020-04-27 17:29:54
Appeal
easy
Normal
Hyper
Another
★other★
5 key
-
-
-
-
-
7 key
-
-
9
14
20
10 key
-
-
-
-
-
14 key
-
-
-
-
-
9 key
-
-
-
-
-
median : 55.0 / average : 56.34 / total : 1465 / impre : 26 / hits count : 1276

Comment
/*The entire introduction and all updates of this entry has been deleted. The following comment is my response to all comments and impressions to the BMS project. The late trivia of the song will be provided below the reply. Also, the appeal message will be changed from "Here comes the 4 logic gates!" to "BMS_Project_13.qpf". All times are GMT+9.*/

March 27, 2020 - 21:50

Hello everyone, I am DH, an IT student from Vietnam. First of all, I want to say "thank you" to all of BMS players who left impressions and comments to "AND•OR•XOR•NOT", even when you had no words to say. I really appreciate all of you. These (low, bad) points, disappointments, and problems are what I thought when making this project. Actually, I had just learnt how to make a BMS project for 3 days (February 15-18) before making "AND•OR•XOR•NOT". And when the project was about to complete, on February 22, my PC collapsed, and I lost the entire project, including song files and sound files. Therefore, I had to remake the project in about 6 hours (from 22:00 to 4:00 the next day), and then released to this event. I regret that this song was not what I had been expecting, but I had no chance, because it is "dead" here, I think. Anyway, thank you for all the comments and impressions.

I also want to give special thanks to Delayed Phase, HAEGOE, qfeileadh, ion_tracker, Black and portion for leaving some variable advices to me. All of your advices would be collected so that I could use them as my lessons to make more better BMS projects in the future.

//Late trivia of "AND•OR•XOR•NOT"
1. "AND", "OR", "XOR" and "NOT" is 4 of 7 basic logic gates that appear in "Quartus II", a software that people can design integrated circuit (IC).
2. "AND•OR•XOR•NOT" is a song that I made to do the tribute to "Quartus II" and "Introduction of Circuit Numbering" (?), a subject which I almost completed in the first term (I am freshman) (Because the final exam has not been held due to the coronavirus outbreak). I do not use this software anymore.
3. 3 other logic gates will be appeared in another BMS project that will join the next year's "PABAT!".
4. I inspired this song on January 12, when I started to have a long holiday (that has not ended yet).
5. ".qpf" is a format of "Quartus II" Project File.
6. Some keysound chains are related to 4 logic gates' value that I mentioned in Trivia #1: "0001", "0111", "0110" and "10".
7. The song's genre is "Logic" because I had no idea what genre it should have been.
8. 4 symbols on the title image are also signs of 4 logic gates that I mentioned in Trivia #1.
9. Actually, IC-related subjects do not related to either IT or music.
10. "AND•OR•XOR•NOT" is my second release on YouTube. The first one is a remake.
Additional information and link




not bad bro you are first appeared to bms event

Thank you for your comment. And also, not only the first to join in a BMS event, but also the first event to "learn" my making music skill.

Your music is also good!


각 패턴별로 믹싱을 달리 하고 keysound를 다르게 추출해서 배치하는 정성은 개인적으로 좋게 보는 편입니다. 결과물이 뒷받침되지 못해서 아쉽지만, 이런 정성은 요즘 시대에 매우 찾아보기 힘든 일이니까요. 다만 그렇다고 해서 폴더를 3개로 분리할 필요는 없습니다. 오히려 플레이어들에게 불편함을 주는 요소거든요.

곡과 패턴 모두 질이 높다고는 못할 수준이지만, 처음 BMS를 만드셨단 걸 감안하면 개인적으로는 고려 가능한 수준이었습니다. 9레벨 패턴은 좀 과하게 쉬웠지만요. 고생하셨습니다!

-심의위원회에서 내린 평가입니다-

부득이하게 본 곡은 이번 대회의 심의 컨셉을 준수하지 않고 길게 씁니다.
왜 이 노래만 bms player에서 안 나왔는지 의아했다가, 폴더를 분해한 다음에야 플레이할 수 있었습니다. 파일의 패키징을 잘못 했습니다. 난이도 별로 다른 폴더를 사용한 것은 잘못된 판단이며, 한 폴더 안에 모든 데이터를 넣어줘야 함이 맞습니다.
키음 컷팅 문제는 앞선 노래에서도 적었지만, 키음 파일간에 사운드 길이 여유를 많이 줘야 클리핑이 나지 않습니다. 좋은 연주감을 위해서 이를 준수해 주십시오.

플레이 전부터 난이도별로 폴더가 다르게 있어서 하나하나 분리했으며, 그마저도 Insane패턴만 뜨는것이 반복. 결국 BMSC로 열어 개조했습니다.
코멘트의 사연을 읽고나서, 곡의 음색과 믹싱에 지적할 생각은 없습니다만, 전개가 조금 반복적이어서 지루했습니다. 난이도 체계도 이해는 되었지만, 역시 헷갈립니다.

제작 수고하셨습니다!

[Hyper, Another]
Song's not too bad. The charts are just weird though.
I'm not really fond of hard/v-hard judge. The hyper was decently fun to play, but the another had some very awkward patterns, especially for v-hard judge.

짧은 롱노트를 활용한 부분의 센스가 매력적이었습니다.

음악 쪽은 꾸준히 더 다듬으시면 좋은 곡이 나오리라 생각합니다.

제작에 감사드립니다.


[SP] BMSフォーマット特有の問題点がいくつかありましたが、大部分はFixされて遊びやすくなりました。海外からの初製作となると色々情報が仕入れにくく大変だったことと思いますが、スピーディな対応ありがとうございました。
個人的に SPH-A譜面のLNに連打が入る所、歯抜けの軸配置が長く続く所と VERYHARD 判定の相性がかなり面白かったです。厳しい判定ならではの難しさが発揮されていて、かなり満足しました。
あまりにも難しいので普通の判定の譜面もあればなお良かったとは思いますが、現状でも個性に満ち溢れたBMSです。


う~ん、色々と気になる部分の残る作品でした。
まず、DLリンクを修正してもらったことは感謝です。(気づいて報告させてもらいました)
しかし、曲のファイル構成があれでは・・・ちょっと面倒というか読み込まないというか・・・
難易度によって音が違うのであれば、(2)や(3)で別の音源ファイルとして一つにまとめてしまえば良かったのでは?と思います。
あと、曲名に使われている『•』、これをパッケージする時に特定のソフトじゃないと圧縮が出来なかったりしたので、こういう細かい部分も配慮してもらえたらなぁと思いました。

次回でそこを改善してもらえたら、ということで今回は厳しめですがこれで。
製作お疲れ様でした!


52/56 (avg=72.6)

song 230/500
chart 250/400
art 40/100

comment
제작 수고하셨습니다.



never leave a reply.
xD



Played Pattern(s): 7keys I
Music (4/15), Pattern (3/15), Keysound Objects (6/15)
Other (-10) [인식 불가 문자가 폴더명에 있음(-5), 난이도별로 폴더 분리 및 일부 난이도 인식 불가(-5)]

Please search about BMS format and Try Again.

0.4 PTS (D-) (Average=6.0)
제작 수고하셨습니다.

조금 길어질 것 같네요.
1. 일반적으로 같은 곡으로 BMS를 만드는 경우 난이도를 폴더별로 구분할 필요가 없습니다. 재료가 되는 음색/영상 파일을 한 폴더에 넣고 거기에 각 난이도마다 BMS 파일을 하나씩 넣으면 그걸로 쉽게 만들 수 있습니다. 의도하지 않았다면, 중복된 음원 파일로 인하여 파일크기가 불필요하게 늘어나 받는 사람입장에서 불편할 수 있습니다. 아니면 의도한 것인지 궁금하네요.(추천하지는 않습니다만, 실제 BOF 시리즈에서 한 팀이 한 폴더에 3곡을 넣은 사례도 있습니다.)
2. 음악 부분에서는 침묵이 유용할 때도 있지만, 이번에는 불필요한 침묵이 있었다고 판단됩니다. 이 경우 플레이어의 흥이 식기 쉬워진다는 점에서는 아쉬웠습니다.
3. (중요) BMS에 사용되는 모든 파일들, 특히 음원 파일 및 BGA 파일에는 가급적 특수기호를 사용하지 않는 것이 좋습니다.(보통 영어나 숫자조합을 많이 사용하는 이유죠.) 특히 해외 환경의 경우 기호코드 등이 호환되지 않아 음원이나 BGA가 출력되지 않는 현상이 발생될 수 있습니다.

제작 수고하셨습니다.


BMSを作成する際に、他の人がどのように工夫してBMSを作成しているのかを知ることは重要です。
ファイルの整理方法から、譜面の配置まで、細かいところを真似してみてください。
今回は、それらがせっかくの素敵な曲をより悪くする方向に働いてしまっているようです。
次回作を期待しています。

첫작이라는 점을 감안하면 나쁘지 않은 테크노 음악 같습니다.
다만 현재 심각한 문제가 하나 있습니다.

- 폴더 자체와 하이퍼, 어나더 파일이 LR2에서 인식이 되지 않습니다. 특수문자 ● 때문인 것 같은데, 인세인 패턴처럼 "AOXN"으로 수정하셔야 할 것 같습니다. 다른 건 몰라도 이건 최대한 빨리 조치를 취하셨으면 합니다.

다음에 BMS를 더 만드신다면 고려해 주셨으면 하는 점도 몇몇 있습니다.

- 3개 파일에서 키음을 다르게 썼다고 폴더까지 나누어서 각자 키음 파일을 따로 배치할 필요는 없을 것 같습니다. 사실 차이를 느끼기 어렵기도 했고, 용량이 지나치게 커진 것 같습니다.

- 판정(RANK)은 하이퍼가 HARD, 어나더 인세인이 VERYHARD던데, 이는 판정이 얼마나 정확해야 하느냐를 결정합니다. 가장 쉬운 보면이 HYPER인걸 보면 의도적인 것 같긴 한데, 일반적으로는 패턴을 어렵게 짜도 RANK는 EASY나 NORMAL을 유지하는 것을 권장합니다.

- 아랫분이 난이도 책정 기준에 대해 지적하셨는데, 일반적으로 BMS는 Beatmania IIDX의 기준에 따라 최대 12레벨로 책정합니다. IIDX의 악곡이나 다른 BMS의 차분을 보시고 연구해 보시는게 어떨까요? 직접 플레이하는 게 어렵다면 동영상을 통해서 간접적으로라도 연구하시는 게 좋을 것 같네요.

사실 이 중 몇몇은 저도 이전에 저지른 실수였었고, 그것 때문에 저평가받는게 얼마나 힘든지도 잘 알고 있습니다. 그래도 포기하지 않고, 다음에라도 더 좋은 BMS를 만드시길 기대하겠습니다.

lr2에서 파일의 특수문자 이름을 읽지 못합니다...수정이 필요할 듯 합니다.

곡 구성요소가 너무 단순하게 느껴집니다.
패턴 난이도 책정의 기준이 모호합니다.
제작 수고하셨습니다.

후반부가 너무 긴 감이 있습니다. 체보들의 난이도 기준을 무엇으로 정했는지는 모르겠네요. 제작 수고하셨습니다.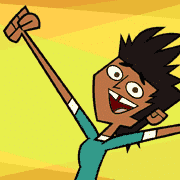 Not bad. It's good, but there's always room for improvements. Well done anyway.

[admin notice]
BMS Download link does not work. fix please. (~3/3)

bms 다운로드 링크가 작동하지 않습니다. 3월 3일까지 수정해주세요.
추가로 자신이 관여된 작품에 점수를 주는건 금지되어있습니다.

I have already fixed this problem by switching to OneDrive. Now everyone can play my charts. Thank you for the notification.

=Deleted impre : 본인과 관여된 작품에 점수 부여 [03/01 09:29]=