⊕
대한해협 & 対馬上空
(Korea Strait & Tsushima midair, Japan)
📷bbangsami(⇐), bbangsami(⇑)
Legendary Story
Dragon Etude
music
Alex Turell aka cocoloco3412
BGA
-
pattern
Alex Turell aka cocoloco3412
Other
-
BPM
50-800
Regist
2019-02-24 01:26:02
Size
53829kb
Update
2019-02-28 23:30:23
Appeal
easy
Normal
Hyper
Another
★other★
5 key
-
-
-
-
-
7 key
-
-
-
-
20
10 key
-
-
-
-
-
14 key
-
-
-
-
-
9 key
-
-
-
-
-
median : 50.5 / average : 44.68 / total : 715 / impre : 16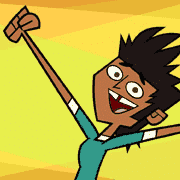 Comment
Hello, everyone!
i'm Alex Turell, a composer and illustrator from Spain! ;D
And this is my first BMS! :D
I've been working on this for EIGHT months!
(No BGA, sorry).

NOTE: The only chart of Dragon Etude its extremely HARD!
So the best of luck to you all! ;)
Another Note: Some of the keysounds sound very low, and the first part of the song is off-sync. I hope you don't mind.
(Test played it on the BMS player Bemuse.)

SLAY THE DRAGON! SAVE THE KINGDOM!

Enjoy! ;)

------------------------------------------------------------------------

みなさん、こんにちは!
スペイン出身の作曲家・イラストレーターのAlex Turellです! ;D
そしてこれが私の最初のBMSです! :D
私は8ヶ月間これに取り組んできました!
(いいえBGA、申し訳ありません)。

注: "Dragon Etude"の唯一のチャートは、その非常に難しいです!
それで、あなた全員に最高の幸運を祈ります! ;)
もう一つの注意:いくつかのキーサウンドは非常に低く聞こえます、そして、曲の最初の部分は同期外れです。気にしないでください.
(テストはBMSプレーヤーBemuseでそれをしました).

ドラゴンを遊ぼう!王国を救え!

楽しい! ;)
Additional information and link
Jacket (JPG)
↘
https://drive.google.com/file/d/1Nv17q..

My Twitter
↘
https://twitter.com/cocoloco3412


This song is interesting.

But the chart is impossible to clear even though this BMS has only one chart. I think you should make at least 1 playable chart.

Overall, this is going too far.


One of the randomized case popped out from sandbox

[_]
M;
I think that your music was characterized by melody and sampling like a music game.
It volume was loud... but conversely, really cool ducking(side chain) occurred at the point of drum and bass.

S;
Many players can do your opus by creating not only sequence but also other difficulty levels.

In this Event, a lot of reliable people will tell you what is the problem.


패턴이 하나밖에 없어요... 노래는 드래곤이 마을에 침입해서 마을이 혼란스러운 상황을 표현한 것 같군요. 제작 수고하셨습니다.

PABAT! 시리즈에서 최소한 난이도 10이하로 하나 이상 내달라는 주최자의 의도를 아신다면 이렇게 쓸 수는 없었다고 생각합니다.
물론 이 작품을 의도적으로 "발광"급으로 뽑았다는 생각은 했습니다. 그러나, 제아무리 발광이더라도 곡이 멋진 것과 보통인 것과는 엄청난 차이입니다. 게다가 의도적으로 고난도로 만들더라도 웬만하면 중고수들에게는 "많이 어렵지만 하게 만드는"매력이라도 있어야 접근하기 쉽습니다. 좋은 음색을 고르는 것이 정말 어려운 점을 이해합니다만, 조금 더 좋은 음색을 낼 수 있지 않을까 생각합니다.

If you know that the organizer's intent is that you have at least one BMS difficulty less than 10 in the PABAT! series, you can't write it like this.
Of course, I think the BMS is a intentially made "Extremely Hard" level. However, even if it is the Extremely Hard level, it is very different from a cool song than ordinary song. Moreover, This level is too hard for BMS users. Generally, level 7~9 (no more level 10) is easy to enter BMS for users, which are still charms that make user "Challenge This!"
I know it's really hard to choose a good sounds and to mix the sounds. And I think more batter make sounds and mixing than this.

Thank you for Making the BMS.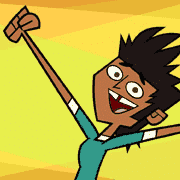 Glad you liked it! ;D
Thank you for playing! :D

すみません…勝手ながら日本語で書かせて頂きます…。
始めに曲を聞いて「なんだこれ!!」となりました。
プログレというジャンルを超越しているぐらい常人には中々理解ができない曲でした。
でも、こういうの僕意外と好きなんですw
特筆するとしたら、譜面までもプログレを超越してしまっているといった所だと思います
「いや!意図的だとしても譜面まで超越させたらアカンやろ!」という感じですので、もう少し常人にも遊べるようにして欲しかった所です。
もう一つ。音がバッキバキになっている所が少し気になりました。
すみません、理解しやすく言うと「音がピークを超えてしまっている」という事です。
これは結構BMS的には致命的だと思うので、そこを直せれば良いと思いました。
なんか途中で笑いが込み上げてしまった作品ではあったんですが、Alexさんの熱意とかやりたい事がこっちまで伝わってきて自分的には中々良かったです。
これからも作品を作ってくれるかわからないんですが、もし次作ってくれたらまた別の一面を見てみたいです。

Due to k-bms having a 1000-character limit, I wrote my impression in a pastebin:
https://pastebin.com/b89xzUrR

I hope you will consider it helpful.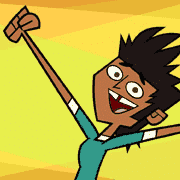 1. Sorry, this was my first attempt at making a BMS.
4. You're right, a single chart is not enough to cut it.
5: Yes, the BMS playerbase is very varied.
7: I'm currently making a beginner chart that i hope i finish it this month.
8: Yeah, the song is very LOUD.
10: Yes, I use FL Studio Mobile (but i'm currently learning to use Cakewalk by Bandlab).
11: Yes, looking up mixing tutorials might be a great idea.
12-16. I only have ONE year of music making experience, might be looking up for the music theory basics.
17: I know what a soflan is.
18: The long notes denote the length of each key.
23-24: About that one, i'm pretty lazy.
25-26: I didn't adjust the #TOTAL while making this chart. I was rushing.
28: Yep, mistakes were bound to be made, it was a blow to my morale to face such negative reception AND i hope that with time, the negativity will be turned into positivity. Thank you for your inspiring (and a bit painful to my soul) review.

솔직히 음악이 혼란스럽고 난잡해서 너무 좋지 않았습니다.
패턴도 연주를 할 수 없는 패턴이라고 생각합니다.
연주가 가능한 패턴은 하나라도 있어야 한다고 생각합니다.
음악과 패턴을 더욱 수정해야 한다고 생각합니다.
높은 점수를 주지 못해 정말 죄송합니다.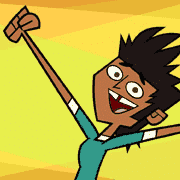 나는 너의 요점을 본다, dknam1.
더 쉬운 차트가 현재 작동 중입니다. 그건 그렇고, 솔직한 의견을 남겨 주셔서 감사합니다. 나는 앞으로 나아질 것입니다.


I don't know where to begin...

This song could probably get a way higher score from me but there are quite a few problems that makes it hard for me to give it any more than this.

As you said some of the keysounds sound very low and I guess the start is off-sync, but the main problem I have is that so many sounds are way too loud! It makes the song almost hard to listen to, try to avoid clipping if you make something in the future and maybe look up tutorials on volume balancing.

As for the chart it's so hard I don't think anyone would be able to play it. While that's cool and all I recommend you to try at least making one chart that is actually playable if you want a more positive reception. Otherwise it's pretty hard to comment much on it cause overall it just seems like a mess.

I hope to see you improve in the future.

Thank you for making.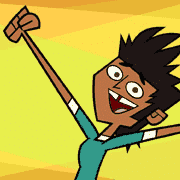 I see your point, agurin.
I'm planning to make a beginner chart anytime soon.
And yes, i will improve in the future.
Thank you for playing! ;D

while it does sound like an epic music, it could use a better sound balance, and the chart seems beyond playable...

도저히 플레이할 수 없는 채보라서 Auto로 감상하였습니다.
믹싱이 아쉽네요

솔직히 진짜...
좋은 음악이었습니다. 정말 마음에 들어요! 정말 Enjoy해버렸습니다. AutoPlay로 감상했지만 말이에요.

다만 사운드의 밸런스가 아쉽습니다. 플레이 가능한 채보도 있었으면 정말 좋겠다는 생각이 들었어요.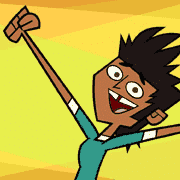 네가 좋아했기 때문에 다행이야! :D 그렇지만, 그것에 대해, 나는 첫 번째 부분이 비동기라고 논평했다. 차트에 대해서는 예, 정말 어렵습니다.
다음에, 나는 더 잘할 것입니다.
연주 해줘서 고마워! ;D.