⊕
長崎
(Nagasaki, Japan)
📷bbangsami(⇐), bbangsami(⇑)
DRUM N BASS
After the Storm
music
Sieudiver
BGA
Sieudiver
pattern
AYhaz
Other
-
BPM
175
Regist
2019-02-24 00:35:27
Size
36579kb
Update
2019-02-24 00:43:48
Appeal
easy
Normal
Hyper
Another
★other★
5 key
-
-
-
-
-
7 key
5
8
10
12
4
10 key
-
-
-
-
-
14 key
-
-
-
-
-
9 key
-
-
-
-
-
median : 89.5 / average : 87.56 / total : 1401 / impre : 16

Comment
http://meltedyinandyang.bandcamp.com/album/touhou-drum-bass-arena-2018
http://meltedyinandyang.booth.pm/items/1155162
This is my shortest Touhou arrangement so far. I guess that is because it's lightning fast...
Album info:
http://touhou-dnb-arena-2018.tumblr.com/
--AYhaz--
Getting into BMS is difficult.
Here, we welcome newcomers on a monthly basis, but most of them are interested in playing, not creating.
Unfortunately so, the process of getting a song into BMS is very daunting for a lot of artists, which
turns them away from BMS in spit of the will to participate being initially there.
~~~
I got acquainted with Sieudiver through finding his SoundCloud account.
After giving his works a couple listens, I thought "He's got the chops for videogame music", but much to my surprise, he seemingly never showed interest in making that.
But it turned out that this was only on the surface, as I asked him about it later on and replied that
while the interest was there, the means weren't.
This is where I decided to lend a hand and allow him to publish his first BMS; which brings us to where we are here.
The sole reason behind my name figuring here is because I wrote the charts.
Sieudiver took care of the songmaking and videomaking process.
譜面リスト:
☆5 EASY / 496 NOTES / #TOTAL 325
☆8 NORMAL / 704 NOTES / #TOTAL 400
☆10 HARD / 951 NOTES / #TOTAL 450
☆12 LUNATIC / 1376 NOTES / #TOTAL 525 (ソフランがある)
★4 CHIAROSCURO / 1567 NOTES / #TOTAL 550 (ソフランがある)
Additional information and link

雰囲気すきですけど序盤はドラムパターンを統一させてもいいと思います。




채보는 생각보다 퀄리티가 그렇게 안좋은 편은 아니였고
음악을 조금만 더 다듬었으면 어땠을까 하는 아쉬움이 남아있는곡였네요.
제작 수고하셨습니다 :)

대자연 그 자체를 느낄 수 있는 청아한 음색이었습니다.
난이도 10의 패턴도 상당히 흥미로웠습니다.
좋은 곡이었습니다.


이 작품이 동방프로젝트에서 기반한 작품일줄은 나중에 알았네요.. (원래부터 직접 플레이부터 하고 점수를 주는 타입이라…)
이를 배제하더라도 멋진 곡임에는 틀림없습니다. 격렬한 폭풍이 몰아치고 지나가는 과정을 잘 그려냈네요.
제작 수고하셨습니다.

曲はクオリティが高いと思います。
譜面に関して、上位譜面のソフランの必要性をあまり感じませんでした。
イントロはそれ単体で聴くと面白いと思うんですけど、
全体的にみるとイントロだけ謎だったので全体で整合性のとれるようにしてたらもっと良かったんじゃないかなと思います。

制作お疲れさまでした。

すみません…日本語で書かせて頂きます。
ドラムン・ベースなんですが、どこか静かな感じのドラムン・ベースですね。
僕はこういうの大好きです。
ちょっと惜しかったのが譜面かなぁという所です。
意図的なのかはよくわかりませんが、所々押せにくいような所に配置されていたりして、ちょっと苦労しました…
あとは特に問題はないのでそこですね。

무난한 곡이고 10레벨 패턴이 좋았습니다.
제작 수고하셨습니다.



달나라 시민들도 즐겁게 플레이했습니다! 수고하셨습니다!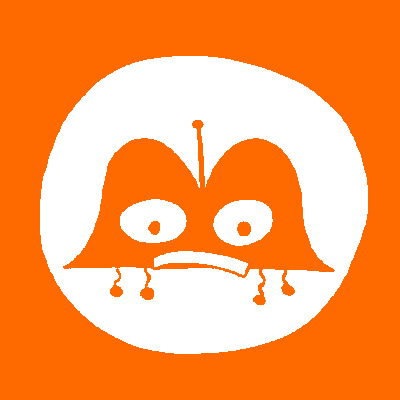 Great chart for a nice remix. Will go back to this one again and again.