⊕
창원
(Changwon, South Korea)
📷HAEGOE(⇐), HAEGOE(⇑)
Hybrid Drum 'n Bass
Cursed Nightshade
music
ptar124
BGA
KoagZero
pattern
w
Other
-
BPM
175
Regist
2019-03-03 23:22:14
Size
23027kb
Update
2019-03-13 10:26:41
Appeal
easy
Normal
Hyper
Another
★other★
5 key
-
-
-
-
-
7 key
2
5
8
11
9
10 key
-
-
-
-
-
14 key
-
-
-
-
-
9 key
-
-
-
-
-
median : 81.0 / average : 83.6 / total : 836 / impre : 10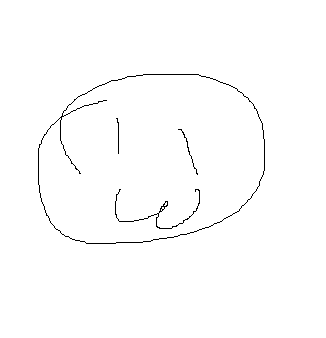 Comment
"No, no, go not to Lethe, neither twist
Wolf's-bane, tight-rooted, for its poisonous wine;
Nor suffer thy pale forehead to be kiss'd
By nightshade, ruby grape of Proserpine;
Make not your rosary of yew-berries,
Nor let the beetle, nor the death-moth be
Your mournful Psyche, nor the downy owl
A partner in your sorrow's mysteries;
For shade to shade will come too drowsily,
And drown the wakeful anguish of the soul. "

John Keats - Ode to Melancholy (1-10)

-----------------------------------------------------------------------

สวัสดีครัช!

จริงๆแล้วเพลงนี้ตั้งใจจะส่งเข้า G2R2018 แต่เราก็ดัน keysound ไม่เสร็จ หาคนแต่งชาร์ตกับ BGA ก็ไม่ได้ เราก็เลยต้องดันเพลงนี้มาอัพที่ PABAT!2019 แทน 555+

เราเป็นคนที่ชอบ LeaF มาหลายปีละ เพลงนี้บางคนอาจจะพอฟังออกว่าเราตั้งใจแต่งไสตล์ Evanescent แต่แต่งไปแต่งมามันก็ไม่ค่อยจะเหมือนเท่าไหร่ซะละ อิอิ

Hello all!

This song was initially intended for G2R2018, but I wasn't able to even mix, master or keysound the song in time. In addition, for reasons I don't want to disclose here, our team also had to disband. Many things happened since then. Now I'm here, and I'm grateful that I am still able to get this BMS out to PABAT! 2019 seasons!

I'd been a fan of LeaF's music for several years now, and I had to say this song is heavily influenced by Evanescent. It's one of my favorite BMS songs of all time. I initially wanted to go full on DnB on this song, but as the song progresses, it just sort of drifts away from what I expected it to be; but in a good way, of course.

-----------------------------------------------------------------------

BEGINNER ☆2 / 211 Notes
NORMAL ☆5 / 616 Notes
HYPER ☆8 / 907 Notes
ANOTHER ☆11 / 1390 Notes
BLACK ANOTHER ★9? / 1789 Notes
LN ◆? / 1396 Notes (657 regular, 54 scratch, 685 long)

BGA Updated 4/3 22:40 KST
Additional information and link
KoagZero's Instagram
↘
https://www.instagram.com/koagzero/

KoagZero's pixiv
↘
https://www.pixiv.net/member.php?id=61..


Nice Pattern, Song! I like!

ANOTHER와 BLACK ANOTHER 패턴의 롱노트가 나오는 구간이 텅 비어있어 아쉬웠습니다.



Dark and powerful boss music-like.
The overall sound was a bit loud, especially drums. You may consider lowering the volumes.
Also, the instruments sounded cheap; it may be improved by adding some effects such as unison.

The lead melodies were hard to follow and felt somewhat unnatural. This may be improved as you make more songs and acquire some experience.

The most problematic part, in my opinion, was charts.
Notes in several parts did not follow the melody line, so it felt a bit awkward while playing.
Also, drum/snare lanes changed too frequently, which may by disturbing.
It may be better to fix lanes for each drum parts by 4 or 8 bars.

Thank you for your work!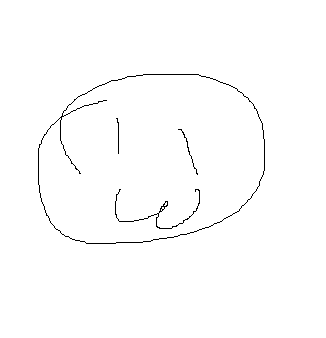 I have to admit the keysounds were sort of rushed out the door, and I made the mistake of mastering the song before keysounding (which is a no-no). Which is basically why all of that happened.
As for the the drums, no, it's intentional, it's fine you don't like it, but I'm happy with it and I won't be changing my style in the future.

Thanks for the comment.

BGA는 투고 완료 시점(3/4) 기준으로 BGI로 대체하였으므로 BGA 없이 평가하였습니다.(패널티 거의 없음)
제작 수고하셨습니다.


리듬게임 보스곡같은 분위기가 마음에 들었습니다. 제작 수고하셨습니다.
The keysounds are louder than other entries, which is less than preferable.

On the musical side, the sections with the long notes sounded rather "basic", subtly automating the pitch bend and vibrato of the synth lead to make it less MIDI would be preferable. The piano scale + drum and bass sections were good though!