⊕
長崎
(Nagasaki, Japan)
📷bbangsami(⇐), bbangsami(⇑)
music
isocosa
BGA
isocosa
pattern
isocosa
Other
-
BPM
90
Regist
2019-02-24 02:28:14
Size
30579kb
Update
2019-02-24 02:29:09
Appeal
easy
Normal
Hyper
Another
★other★
5 key
2
3
6
8
-
7 key
2
3
6
7
10
10 key
-
-
-
-
-
14 key
-
-
-
-
-
9 key
-
-
-
-
-
median : 99.0 / average : 94.48 / total : 2362 / impre : 25

Comment
Hello! This is a rather personal and experimental track. Inspired by works by Frums, Brothomstates and Boards of Canada, I decided to try something in that odd ambient style. I'm definitely happy with the result.

Yes, the keysounds are done in a weird way... Sadly this had to be done this way due to how the mixing was constructed, as otherwise I wouldn't be able to achieve the sound I wanted.

The BGA does tie into the theme of the track. The concept of using CGA graphics was the first thing that came to mind. I have been exploring glitch art as of late, so those influences and my capacity of self-expression using it are displayed here.

Anyways, I hope you'll enjoy my BMS!
Additional information and link




도입부가 약간 긴 것 같지만 잘 만드셨습니다. 제작 수고하셨습니다.


BGA, 음악 모두 잘 어울립니다. 패턴도 무난하네요.




요즘 BGA에서는 정말 잘 안하는 Layer-BGA를 썼네요. 10년 전만 하더라도 기술적인 문제 때문에 동영상은 기피하던 시절이지만, 오랫동안 플레이한 리듬게임 유저로서는 이러한 기법에 맞으면서 몽환적인 느낌을 주는 작품을, 비교적 최근에 접한 유저들에게는 이런 방법도 있구나라는 걸 알 수 있게 한 점에서는 괜찮았습니다.
장르 특성상 호불호가 갈릴 수 있다는 점이 있습니다만, 저는 일단 완성도가 높았다고 생각합니다.
제작 수고하셨습니다.


すみません、日本語で書かせてください…
素晴らしいとしか言いようがないくらいの作品です。
まさかこのような曲が書ける人があの人以外にもいたとは…と思いました。
もう優勝してもいいでしょ、って思うぐらいの作品です。それ以外に言えることなど全く無いです。
こりゃまた界隈は期待のニューウェーブを産んでしまったもんだ…。

7K Another를 플레이했는데 무난한 패턴이라 좋았습니다.
음악과 BGA가 독특하다고 생각합니다.

Played 5K, 7K HA. 7K Hyper was **fabulous**. If only the sounds were bit more refined!
*70 is my line for "OK", 90 is for "perfect"



負けました
低いトーンの声ネタとか、
連番BMPのBGAとか、
5鍵BMSみやアンダーグラウンド感が凄くて
普通に感動(?)しました




달나라 시민들도 즐겁게 플레이했습니다! 수고하셨습니다!


Very interesting work, that is greatly enhanced by the medium of BMS. Charts flow so well it's a true joy to play.

Also I totally dig the EGA-ish aesthetic
Very interesting music. I enjoyed the blend of trip hop and other genres and really dug the aesthetic of the BGA. Also it's fun despite the low difficulty (SPA).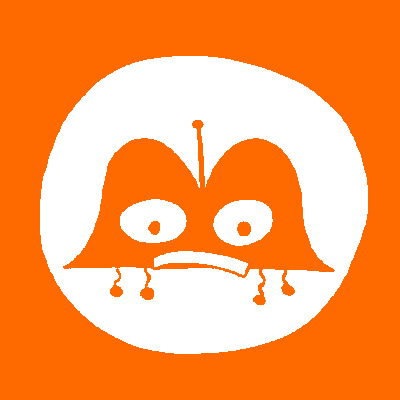 First thing I thought while playing this song for the first time was that it was very Frums-like, and judging by your description, that was intentional. Great amount of variety in the song, I especially like the end. Good BGA, it fits the song very well. One of my favorite songs from the event so far. Excellent!