Eurobeat
Rainy Heart (DLPHN's EuroMIX) feat. bhyper
music
DJ DLPHN
BGA
-
pattern
-
Other
bhyper
BPM
158
Regist
2017-03-01 09:00:00
Size
48409kb
Update
2017-03-16 03:17:17
Appeal
easy
Normal
Hyper
Another
★other★
5 keys
-
-
9
-
-
7 keys
-
4
9
10
-
10 keys
-
-
-
-
-
14 keys
-
-
-
-
-
9 keys
-
-
-
-
-
median : 87.0 / average : 85.27 / total : 2473 / impre : 29 / hits count : 3024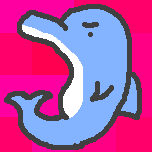 Comment
Eurobeat is fantastic.
Lyrics included in lyrics.txt.

Current BGA is placeholder.
Complete BGA may come later...
I am really sorry.

THIS BMS IS PLAYABLE IN BM98! Check it out!!!
(pls use BM98k for 5KEYS. Use BM98de for 7KEYS.)



저도 유로비트 참 좋아합니다만, 아쉬운 부분이 많았습니다.

곡의 전반적인 밸런싱, 특히 리드 신스가 너무 약한 점이 가장 아쉬웠습니다. 좀 더 적극적으로 리드신스를 내세웠으면 더 좋았을 것 같다고 생각합니다. 또한 기타가 vst 느낌이 너무 강한 것도 아쉬웠습니다만, 기타 세션을 구하는 게 그리 쉬운 일이 아니기에 어느 정도 이해가 되는 부분이었습니다.

고생하셨습니다!

Song 20/30
Pattern 24/30

Good Work!

-심의위원회에서 내린 평가입니다-

vocal mixing 상태가 좀 많이 안 좋네욧... vocal song에서 vocal mixing은 당연히 가장 중요한 요소로 포함되욧...
평가 대상에는 포함되지 않았지만 electric guitar의 음색이 너무 cheap해욧...

[6.0]
DL in 3/6 from package


Eurobeat is fantastic.

최근 흔하지 않은 유로비트 느낌은 좋았습니다. 하지만 역시 악기가 많이 아쉬운 편입니다. 군데군데 기본 악기만 사용된 듯하여 음색도 그렇지만, 음악 전체적으로 채워지지 못한 느낌도 받았습니다.

제작 수고하셨습니다.

Song: 20/35
BGA: 15/20
Pattern: 30/45

Detailed comments will be uploaded soon. I really apologize.


I think that the sound volume more upper about 10~20 percents. It sounds Good!


Impressive music and pattern! But I think the volume is just a little bit small. Anyway, good work!

TIMETRAVEL BACK TO 90s!!!!

I'm giving this score from release year of the song I suddenly thought, Boom Boom Dollar - minus combination of BPM

Thanks for your effort!



즐거웠습니다. 이 곡이 이렇게 다시 나올 줄은 몰랐네요.
제작 수고하셨습니다.



20years to Remember
Very Good!!
Nice Idea
(I Don Speaking English I'm Sorry)



no time for questions! go to bed


Music - Graphic - Sequence : 52/60-9/10-28/30

★☆★ TIMESLIP TO THE early 2000s ★☆★

using 2017 technique in the mixing/mastering process might be better, good work!

Cute song, though a little quiet. Fun charts!